East Side Union High School District Board of Trustees Selects Glenn Vander Zee as Superintendent
Top of Page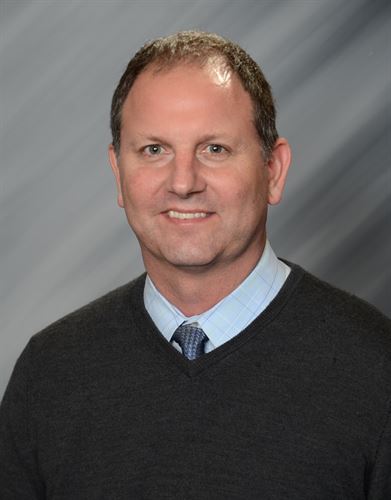 San Jose, CA. —The East Side Union High School District (ESUHSD) Board of Trustees is pleased to announce that Glenn Vander Zee has been selected as the new superintendent of schools for the District. The Board voted unanimously to approve Mr. Vander Zee's appointment at the April 22 Board Meeting. He is scheduled to begin in his superintendent position on July 1.
The selection and appointment comes after a statewide search by the Board which included engagement with, and input from, District stakeholders including input sessions with administrators and staff, a community open forum for parents and other district stakeholders, and an online survey. Of the selection process and the caliber of candidates, Board President Van Le said, "The District was very fortunate to be able to select from such a highly qualified and impressive pool of candidates and we are excited that Mr. Vander Zee will be leading the District and in our mission to build equitable learning communities for all students."
Mr. Vander Zee earned his bachelor's degree at Calvin College in Grand Rapids, Michigan, and his Master's Degree in Education at the University of Illinois at Urbana-Champaign. He currently serves as Associate Superintendent of Human Resources in the ESUHSD. Mr. Vander Zee has been an educator for more than 25 years. He began his career as a teacher in Puebla, Mexico. He has taught in elementary and middle schools, and he has served as principal at both the middle school and high school levels. He is an innovative leader in education and has been recognized by his peers in education as the National Principal of the Year – California, Middle Grades Principal of the Year, and Administrator of the Year.
Mr. Vander Zee has served as the Principal of James Lick High School, Director of Curriculum and Instruction, Associate Superintendent of Educational Services and the Associate Superintendent of Human Resources in the East Side Union High School District. In each of these positions Mr. Vander Zee worked collaboratively with fellow educators to develop clear outcomes, positive relationships and innovations toward improved student outcomes.
Mr. Vander Zee said, "It is my honor to be selected as the District's Superintendent. I am humbled by the Board's selection and look forward to working with the amazing team of educators and professionals in the East Side community and to continue the work towards building equitable educational communities and opportunities for our students and families." Mr. Vander Zee resides in San Jose with his wife and their two children.

Statement regarding the Verdict in the Derek Chauvin Trial
Top of Page
The jury serving on the Derek Chauvin trial for the death of George Floyd found Chauvin guilty of all charges. Hopefully, the family of George Floyd will find some measure of justice in this verdict. Thankfully, members of the jury saw what we all saw on the 9 minutes and 29 seconds of the video.
As a nation, we are certainly at an inflection point when it comes to policing in America. The way the police are militarized and interact with our citizenry, especially with persons of black ancestry, must change. Every individual that is stopped by police should be able to leave that situation alive.
The Senate must pass HR7120, The George Floyd Justice in Policing Act. There is no time to waste to implement clear reforms and create national standards for policing, such as the standards we have for Teaching, practicing law, practicing medicine, just to name a few.
At East Side Union High School District, we stand in protecting the lives and rights of our students, families and community members. We stand for justice. We stand for the right for peaceful gathering. We stand for love.
To support our students, families and staff, the California Department of Education is providing the resources listed below to engage in healing conversations and positive change. We must continue to work together!
Resources:

Addressing Anti-Asian Violence
Top of Page
As a district, we are committed to equity, inclusion, and diversity. We foster equitable communities where ALL are welcomed as they are. The violence that our Asian community has endured is tragic and we stand against any violence, hate, and racism. In an effort to create a space for students, parents, and staff to process the anti-Asian violence that is sadly and tragically happening across our nation, we offer you the resources listed below:
The violence that our Asian community has endured brings forth a multitude of emotions, thoughts, and reactions that need to be processed through a personal lens and from a broader lens of being a community member. Give yourself space and time to process, reflect, and heal.
Each student graduates prepared for college and career empowered to transform their lives and thrive in a global society.
We align decisions to create safe, dynamic and relevant learning environments that inspire critical thinking, problem solving and innovation.
Commitment to Excellence:
We believe in continuous improvement through a culture of openness, inquiry and collaboration. We honor those who take responsibility, demonstrate creativity and take initiative.
Diversity:
We see diversity as a valuable asset that enriches our world-view and strengthens our community.
Equity:
We allocate resources, develop practices and cultivate mindsets to ensure that each student meets or exceeds standards.
Inclusiveness:
We model personal and professional integrity through processes that are respectful, transparent and proactively engage parents, students, staff and community.
Professional Capacity:
We believe in and invest in the development of each employee and volunteer in our system.